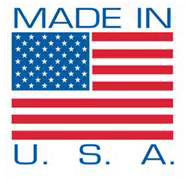 VULCANA, LLC is a New Jersey based company, specializing in the development, manufacturing and distribution of materials made from recycled car tires.
In 1999, our original formula was invented and patented by Robin Gilson and was used primarily for the production of handbags and accessories. In 2007, Dianne Denommee and the Vulcana® Team began research and development to explore additional uses and applications. Vulcana®'s recent efforts have lead to improved formulas that are designed to meet the requirements for commercial and industrial uses.
Our goal is to continue to develop materials and uses for recycled car tires that meet the needs and demands of the commercial and industrial marketplace.
Our ideal customer is a partner in developing reusable, sustainable and environmentally responsible products. Our materials are being used in a variety of products including apparel, outdoor sporting goods, building materials, machine parts, handbags and luggage, pet cage liners and even jewelry!
We at Vulcana® continue to work to lower the landfills and lead the way in recycling tires.