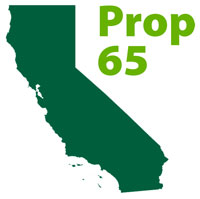 Vulcana Materials are California Prop 65 Compliant
November 4, 2014
What is California Proposition 65?
In 1986, California voters approved an initiative to address their growing concerns about exposure to toxic chemicals. That initiative became the Safe Drinking Water and Toxic Enforcement Act of 1986, better known by its original name of Proposition 65. Proposition 65 requires the State to publish a list of chemicals known to cause cancer or birth defects or other reproductive harm. This list, which must be updated at least once a year, has grown to include approximately 800 chemicals since it was first published in 1987.
Proposition 65 requires businesses to notify Californians about significant amounts of chemicals in the products they purchase, in their homes or workplaces, or that are released into the environment. By providing this information, Proposition 65 enables Californians to make informed decisions about protecting themselves from exposure to these chemicals. Proposition 65 also prohibits California businesses from knowingly discharging significant amounts of listed chemicals into sources of drinking water.
The Office of Environmental Health Hazard Assessment (OEHHA) administers the Proposition 65 program. OEHHA, which is part of the California Environmental Protection Agency (Cal/EPA), also evaluates all currently available scientific information on substances considered for placement on the Proposition 65 list.
California Proposition 65 Certification
Upon request Vulcana will provide written certification that our line of materials comply with California Proposition 65.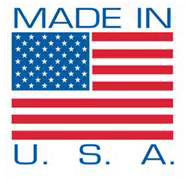 Vulcana's line of materials is Berry Compliant
October 31, 2014
What is the Berry Amendment?
The Berry Amendment (USC, Title 10, Section 2533a), requires the Department of Defense to give preference in procurement to domestically produced, manufactured, or home-grown products, most notably food, clothing, fabrics, and specialty metals. Congress originally passed domestic source restrictions as part of the 1941 Fifth Supplemental DOD Appropriations Act in order to protect the domestic industrial base in the time of war.
How does Vulcana's line of materials comply?
Vulcana certifies that all materials (components and end product) are produced in the USA and are fully compliant with 10 U.S.C. Section 2533(a), which requires that items be grown, reprocessed, reused, produced domestically in the United States, and is commonly referred to as "The Berry Amendment". Furthermore, all manufacturing, packaging, inspection and shipping operations are completed or performed in the United States.
Will Vulcana provide certification in writing?
Yes, upon request Vulcana will issue a statement to your company confirming our certification. Please contact one of our reps and they will be happy to assist you.
Vulcana receives award at NWBOC Decades of Excellence II conference
May 16, 2014
Vulcana receives award at NWBOC Decades of Excellence II conference; Unique award program recognizes certified women business owners for outstanding achievements
Lake Park, FLA: (May 15, 2014): Vulcana, LLC, Westfield, NJ, has been honored with a 2014 NWBOC Eclipse Award, according to Janet Harris-Lange, President, National Women Business Owners Corporation (NWBOC), a national WBE certifying organization. Dianne Denommee accepted a Silver Eclipse Award in the Innovation category which honors a business for inventing or creating an innovative or unique product, technology, or concept, and then taking their innovation forward successfully to the marketplace).